Sepp gets 60, Churchill-Pfeil
15Nov09 21:33 Filed in:
Family
One of our family friends, Sepp Reichlin is celebrating his 60 birthday. We were invited to that special event too.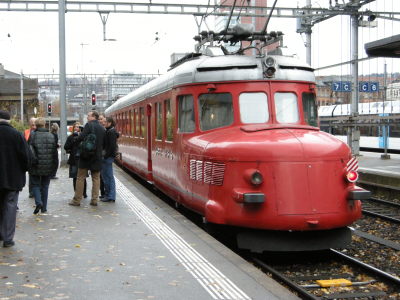 With a special train from the 30ies called Churchill-Pfeil we enjoyed a trip to Andelfingen - Rheinfall - Stein am Rhein - Kreuzlingen -Weinfelden - back to Winterthur. Its named after Sir Winston Churchill who visited Switzerland short after the 2nd WW. Then he did use this train to travel through Switzerland.