easter, Klingenzell and orienteering
14Apr09 21:07 Filed in:
Family
on Good Friday 10. April 2009 Alain and me were going on a
bike trip
(around 20km) to Moorwilen, Klingenzell and Freudenfels whereras Nadine and Marianne were staying in a training camp in Ravensburg (Germany). But on Easter Monday we met at the
Weinfelder OL
in Thundorf.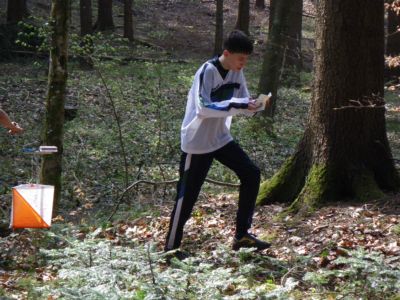 Here Alain is passing the control number 97 near the end of his course on H14.